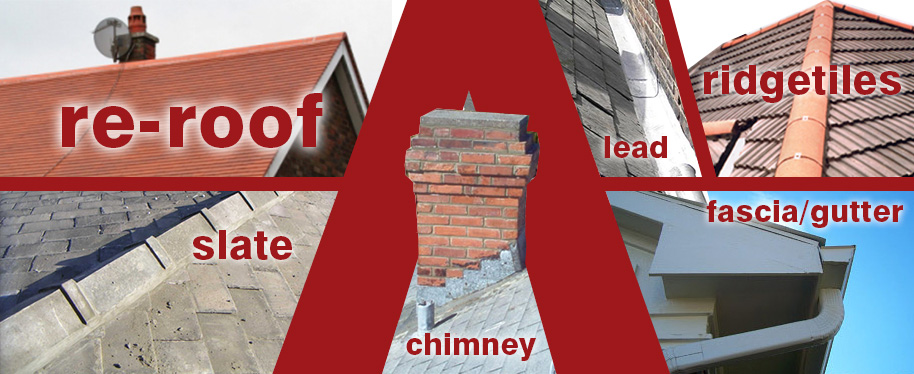 We have extensive experience of a range of roofing and building services, from re-roofs to minor repairs. Examples of recent work undertaken and the types of services we offer include:
Re-roofs
Flat roofs
Slate and tile work
Garage roofs
Sheeting
Skylights
Ridge Tiles
Mortar work
Chimneystacks
Brickwork
Lead work
Guttering
Fascia boards and timbers
Removal of moss, cleaning out gutters….
All types of repair work
Contact us for a free, no obligation quote. We are happy to provide quotes for a range of options, so that we can find a solution that fits.
The fine print
Guarantees are not insurance backed.  As a family business, we pride ourselves on our record of high-quality work, and of honouring our commitments and guarantees.  In the event of any dispute, we will make use of the Which Trusted Traders' scheme Alternative Dispute Resolution service.  Where we cannot resolve a complaint for any reason using our own complaints procedure, as a Which Trusted Rader we used Dispute Ombudsman Resolution.  In the unlikely event of a complaint arising and if you wish to refer the complaint to them, please contact 0333 241 3209 or via their website www.disputeresolutionombudsman.org/membership/whichtrustedtraders.